Kathryn Hawkins
REALTOR®
830-285-9919
The Texas Hill Country is where I was born and raised. Growing up my family and I raise beef
cattle, goats, and wild game. Raising livestock for the last 38 years has taught me a
tremendous amount about self-discipline and that hard work truly pays off. When asked about
me my Family will tell you I was born in the saddle and I have always been driven with
determination. Being an outdoor person and cultivating ground for agricultural purposes has
only increased my passion for the land and what it has to offer.
Competing in equestrian events including; team roping, polo, barrel racing, ranch sorting and
team Penning – my horses are a big part of who I am. Together my horses and I also love
helping children with special needs to build their confidence. A few of my other hobbies
include tennis, snowmobiling, fishing, shooting skeet/trap, hunting wild game and predator
control from a helicopter.
Over the last sixteen years, my experience selling real estate has shown me that providing
excellent customer service and my commitment to working hard, always gets the job done. I
have been specializing in selling Ranches, Commercial and Residential Real Estate.
Providing quality service while building and maintaining relationships with my clients by
communicating effectively has been the key for my business. Receiving ongoing referrals from
my satisfied clients due to sales consistency puts a smile on my face. Selling real estate has
always been a passion of mine and as my knowledge continues to flourish, it opens so many
opportunities for my clients to obtain their future aspirations.
"Experiences have shown me through hard work and determination--anything is possible and
the true reward is at the end--helping people's dreams come true."
Kathry Hawkins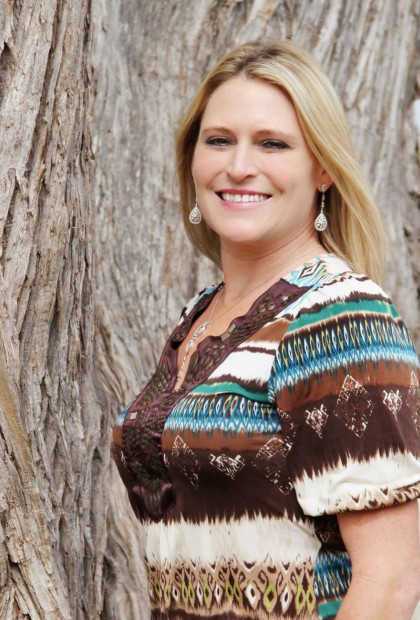 SOLD
Leakey | Real


517+/- Ac.
517.06 Acres with Live Water!!! Only about 4 miles north of Leakey and 90 miles west of San Antonio. This beautiful ranch has many Elevations ranging from approximately 1950 feet above MSL to 2350 feet above MSL. With plenty of grasses, many mature oak trees and juniper trees...